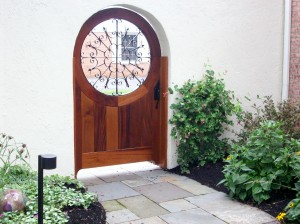 I like to call this my secret door project. From beginning to end, this landscape installation was a lot of fun and the clients were a pleasure to work with.  Early in the process, they told me that they wanted a flagstone patio, a fire pit, some landscaping and a stucco garden wall with an arched door entering the patio area from the driveway…..not your typical request.   But, I was intrigued by the possibilities and proceeded to create the design.
The stucco wall was built and we installed the flagstone patio and walkway.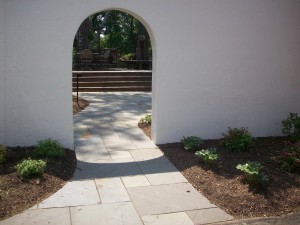 We built a fieldstone fire pit and seat wall.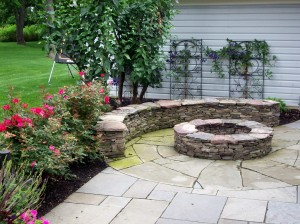 We installed 3 iron trellises and climbing clematis on the garage wall behind the seat wall.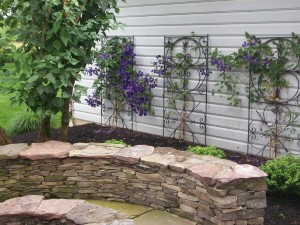 We landscaped the surroundings…..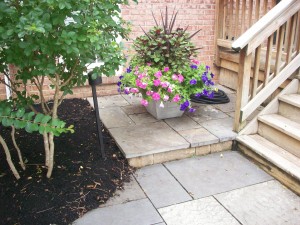 And the entrance from the driveway as well.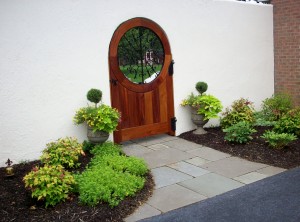 I plan to go back and get more pictures.  Hopefully, by the time I return, there will be ivy growing on the wall……another aspect of my client's vision.