We all love color in our landscape.  Perennials provide this for us.  But not all perennials are created equal.  Many only bloom for a short period of time.  But, others bloom for months. Following is a sample of long blooming perennials.
Many varieties of Coneflowers bloom from June through August such as Echinacea purpurea 'Magnus'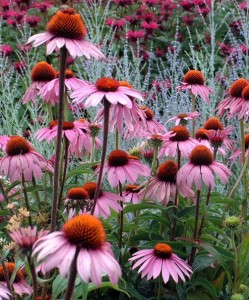 and Echinacea 'Pink Double Delight'. To extend bloom time, remove dead flowers. They are easy to grow, disease resistant and grow in full sun.
Scabiosa columbaria 'Butterfly Blue', common name Pincushion Flower with it's pretty lavender flowers, blooms from May through September.  It performs especially well if spent flowers are removed.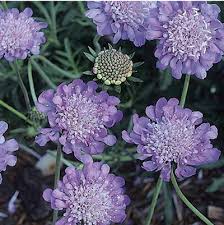 Blanket Flower, 'Arizona Sun', Gaillardia aristata, provides bright color in the garden June through August with it's yellow petals surrounding a burgundy center.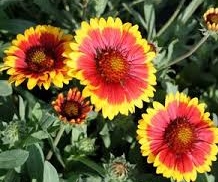 Geranium x 'Rozanne', commonly known as Cranes Bill is one of the longest blooming Geraniums.  It blooms all the way from June through frost.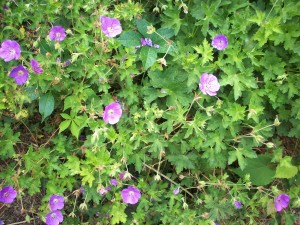 Nepeta x faassanii, Catmint, 'Walkers Low' is an easy care perennial that blooms June through most of the summer. It produces lovely lavender-blue flowers on mounds of fragrant gray-green foliage.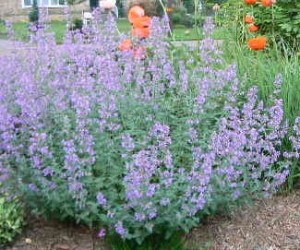 Coreopsis verticillata 'Moonbeam', common name Tickseed also blooms throughout the summer, June through frost.  It produces lemon yellow flowers over lacy foliage and is drought resistant.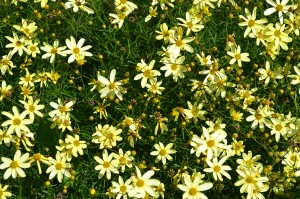 Veronica x 'Sunny Border Blue' commonly known as a variety of Speedwell produces brilliant spikes of dark violet blue flowers that bloom from June through August.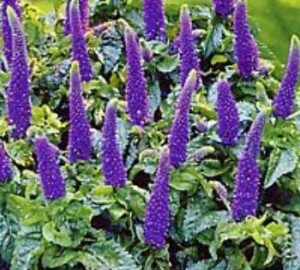 And one of my favorites, Phlox paniculata, 'Nicky', Summer Phlox provides a brilliant red violet color in the garden that looks fantastic and blooms from June through August.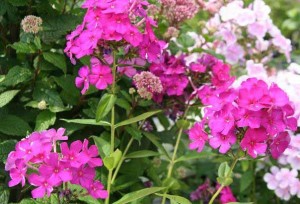 Many of these perennial flowers will attract butterflies to your garden.  And another bonus, if flower heads are not removed from coneflowers they will likely attract goldfinches to feed on the seeds.