Our People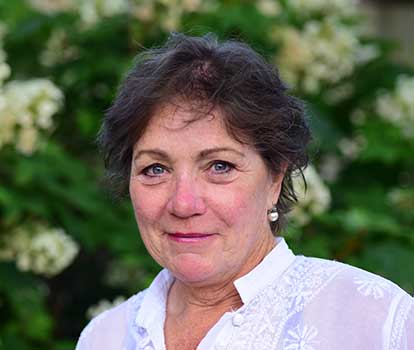 Joan deGarmo, Senior Designer / Project Manager
Joan holds a degree in Landscape Design from George Washington University. As Vice President and partner, Joan is an integral part of Main Street Landscape's design team. The tasks she finds most enjoyable are restoration projects and creating year-round interest in your garden. A Virginia Nurseryman and Master Gardener, Joan has been with Main Street Landscape since 1995. In addition to her passion for gardening, which she brings to every endeavor, Joan's hobbies include golf and collecting antiques.
---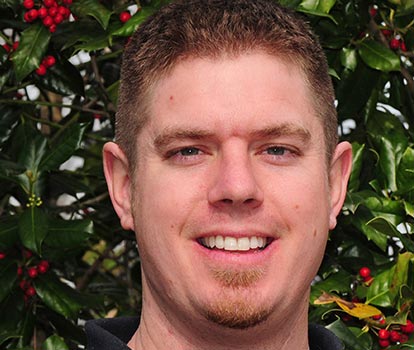 Chris Wright, Designer / Project Manager
A leader in our design team is a very talented designer by the name of Chris Wright. Chris earned his bachelor's degree from Pennsylvania State University in Landscape Design/Build and has been honing his craft in Northern Virginia since 2002. His love for grilling and spending time outside can be seen in his design work, where creating spaces for good times and lasting memories is the goal for every project. Once home, Chris enjoys spending time with his wife, three lovely children, and their boxer named Tux. He enjoys going out on weekend excursions with his family, but doesn't mind playing an occasional round of golf.
---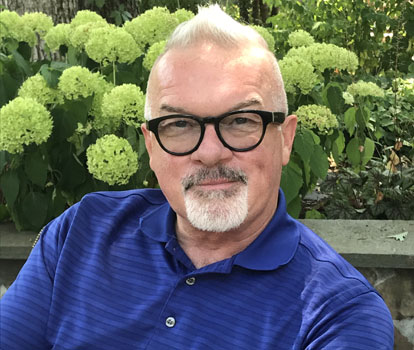 Dennis Greza, Designer / Project Manager
Dennis Greza is a native of Preston County, West Virginia and studied landscape architecture at West Virginia University & The Gloucester School of Arts and Technology in Gloucester, England.
A summer internship of designing and building in Atlantic Beach, NC and Hilton Head Island SC, turned into an eight-year love affair with coastal living and inspired Dennis to build on his solid foundation of presentation graphics, site design and construction & plant materials knowledge. Notable commissions in the Low Country included the Landscape Master Plan for The Mall at Shelter Cove and designing and installing a solar-powered irrigation system for Frank Lloyd Wright's Auldbrass Plantation.
In 1994, he relocated to suburban Washington DC, and built a client base in the residential landscape and hardscape industry. He joined Main Street Landscape in January 2020 as a Senior Landscape Designer & Project Manager. He specializes in Comprehensive Site-specific Planning, Design and Execution and also enjoys the challenge of small space planning.
In his spare time, Mr. Greza enjoys camping, cycling, kayaking, gardening, architecture, travel, photography, writing and sketching. He is the author of Slow Dance with a Dead Man (Write's Club Press, 2000), and lives in Oakton, VA with his partner of 28 years.
---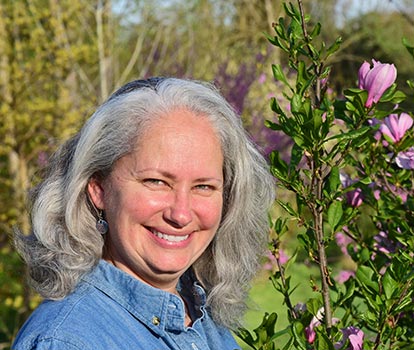 Laura McGranaghan, Office Manager
After studying economics and philosophy in college, Laura went on to work in her family's business near Middleburg, VA. She joined the Main Street Landscape team in 2006 as our Office Manager. She is no doubt the hub of activity in the office and does a fantastic job. If you ever have a question, call Laura. In her spare time, she is devoted to the Loudoun Wildlife Conservancy. She loves birding and is a certified Virginia Master Naturalist. She still helps her family's business in Middleburg.
---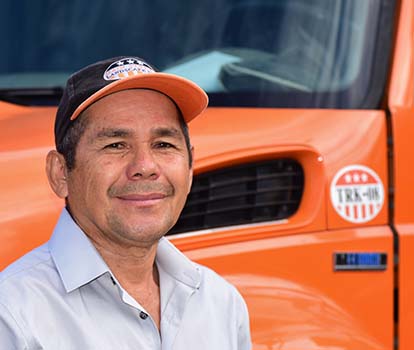 Alfredo, Facility Manager
Alfredo has been with Main Street Landscape since 2000. As our Facility Manager, he handles deliveries and is responsible for the organization of our nursery. Alfredo is also responsible for the maintenance of the beautiful displays in our Design Center. Alfredo is married with five children and the proud grandparent of five grandchildren. He is very active in his church and loves cats and dogs.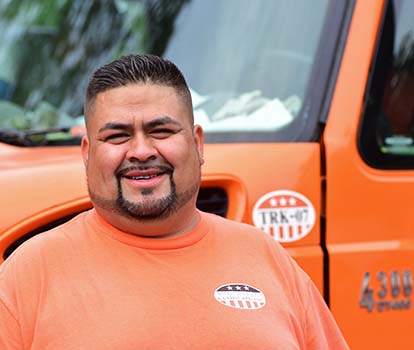 Jesus, Foreman
Jesus has been a crew Foreman since 2001. Jesus enjoys spending time with his girlfriend of nine years as well as cooking, fishing, music and watching soccer with his friends and family.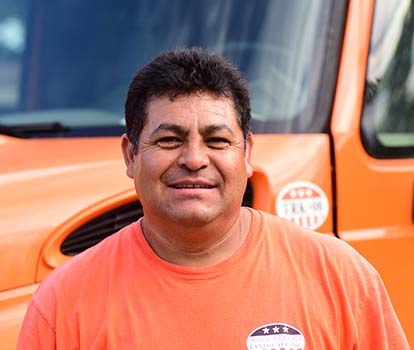 Jenaro, Foreman
A Foreman of one of our crews, Jenaro joined the Main Street Team in 2011 and has been in the landscape industry since 2000. Married with four children, Jenaro enjoys fishing and playing soccer with his kids.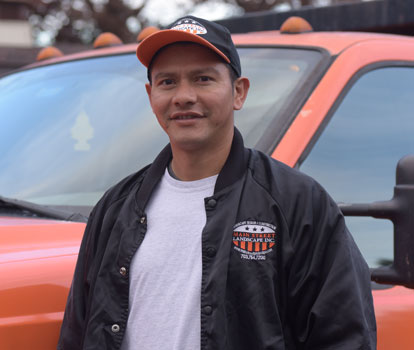 Roberto, Foreman
Roberto has been a crew Foreman for over 12 years. In addition to bringing a keen attention to detail to his work each day, he also loves to watch soccer in his spare time. Roberto is a man of faith and has three beautiful children.