Many people think that our crews stop working in the winter.  But, that's not the case.  We work all winter long, weather permitting.  Today is snowing like crazy, so the crews are off, but they will be back to work as soon as possible.  Here is a picture of one of our crews working last winter.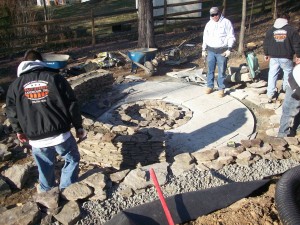 They installed two flagstone patios, fieldstone retaining walls, a seat wall and a fire pit on this property in January. We typically plant through December and then start up again in March.  But as far as hardscape goes, the crews keep working.  Here are some pictures of finished projects that were installed last winter.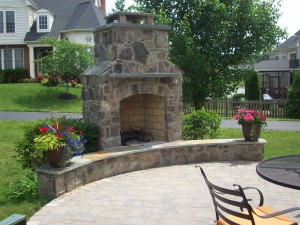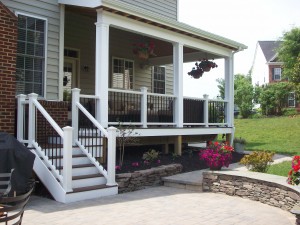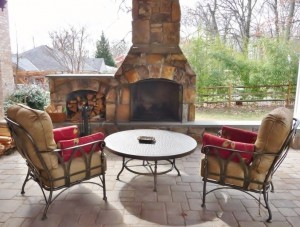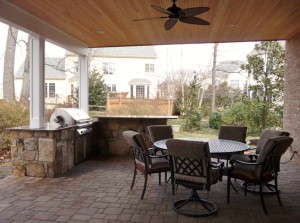 It's wise to get the work done in the winter, so that your outdoor living areas can be enjoyed as soon as the pretty weather arrives.