Pergolas, pavilions and porticos……do you know the difference?  I'm a designer and I do know the difference, but even I get confused by the terminology.  We utilize all three of these structures in designs for our clients, some more often than others.
A pergola is a structure on vertical posts or columns that usually support cross beams or trellis work of some kind.  Climbing plants can be trained to grow on pergolas.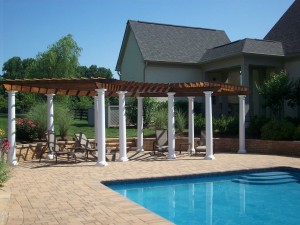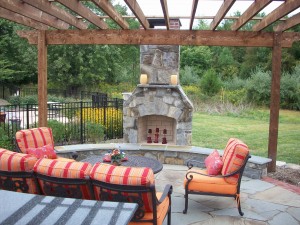 A pavilion is a decorative roofed structure used as a shelter in the landscape.  These are very popular features with our clients today.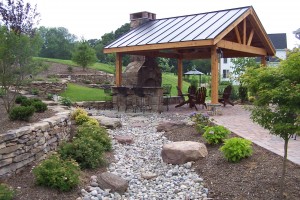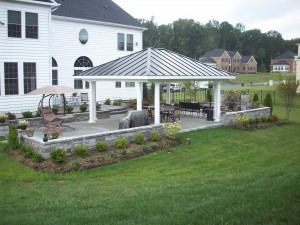 And, last but not least, a portico is also a structure consisting of a roof supported by columns or piers.  However, rather than free standing, it's attached to a building as a porch.