The snow was so pretty yesterday morning. I decided that I shouldn't pass up the opportunity to get some nice pictures in our display at Main Street Landscape.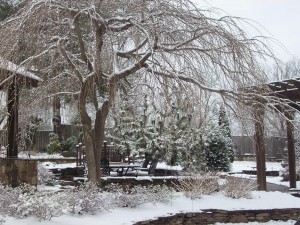 The daffodils are blooming……popping through the snow.  And, no worries, they are fine when the snow falls.  Most of our spring flowering bulbs are well adapted to the types of weather we experience in this region.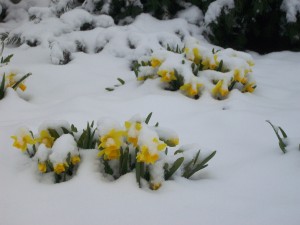 The trees were stunning. Here's a Weeping Japanese Maple located right outside of our main entrance.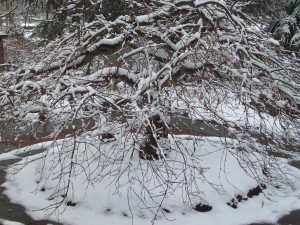 And, our Japanese Black Pine provided for some nice shots.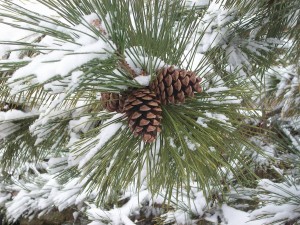 Look closely and you can see the Lenten Roses blooming beneath the snow.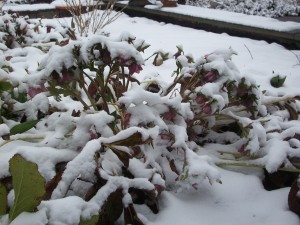 Our water features, surrounded by snow covered foliage are pretty wintry sites as well.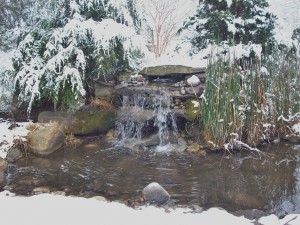 Our plants are arriving day by day to fulfill orders that are already up on our schedule.  It's wise to plan your landscape as early as possible.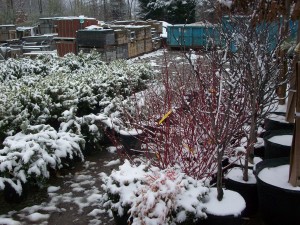 The snow was short lived, already but a memory……a reminder that spring is right around the corner.