Yes, we have already experienced hard frosts this fall season. Many of our flowering favorites have succumbed to the cold, but not before producing a beautiful fall display.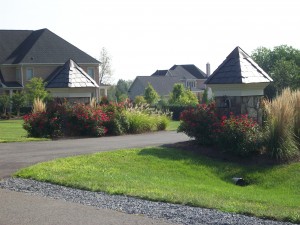 Roses for fall color?  Not something we typically think of having in our fall landscape…..but we should.  Knock Out roses produce some of their best color in the fall when moisture is more abundant and the temperatures are cooler.  You can typically count on your Knock Out roses to bloom through to the end of October each year, sometimes even into early November.  It takes a hard frost to stop them for the season.  Roses are just one of the great performing fall flowering shrubs.  How about blue mist spireas or hydrangeas (my personal favorite)?  Blue mist spireas provide a refreshing punch of blue color that's typically scarce in the fall landscape.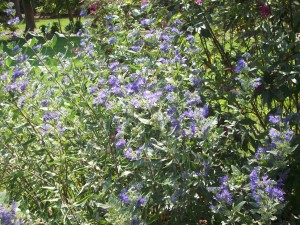 And although most hydrangeas typically stopped blooming months earlier (unless you have a repeat bloomer like Endless Summer), their existing flowers change to darker, more intense colors in the fall season.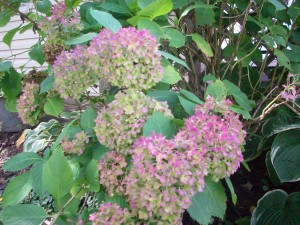 Some other shrubs that provide late blooms are glossy abelias, encore azaleas, fall blooming camellias and even butterfly bushes.