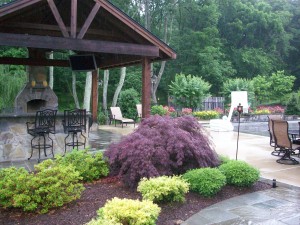 I was off to check on my crew in Leesburg VA, as well as stop by one of Craig's previous installations to take some pictures.  But, I was hoping to beat the rain.  I pulled my car out in front of his client's house….it was pouring.  I sat for awhile hoping the rain would let up, but that was not to happen.  I finally decided to take a peak into the back yard.  What a beautiful landscape installation…..even in the rain.  I went back to the car and grabbed my camera.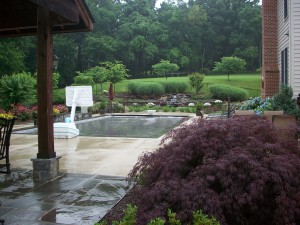 I was able to get a few nice shots under my umbrella.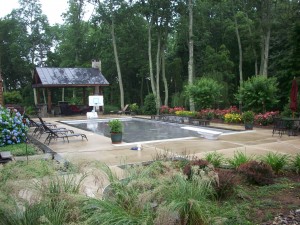 Craig's design included a pavilion, outdoor fireplace, outdoor grill area and bar, water feature, fieldstone retaining walls and landscaping by the pool.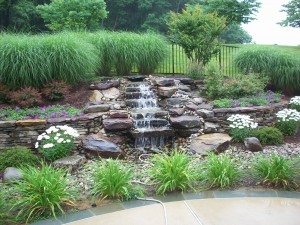 Knockout roses and daylilies.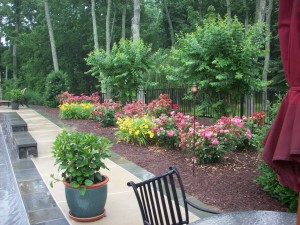 Beautiful hydrangeas.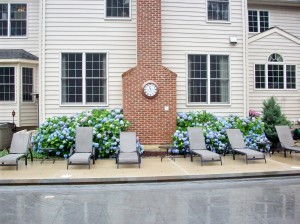 It hadn't occurred to me previously that one could take good pictures in the rain…..but it works.