Inspired by the following picture of a crew applying gunite to a new pool installation on one of our client's properties in the snow a couple of days ago, I'm writing this blog.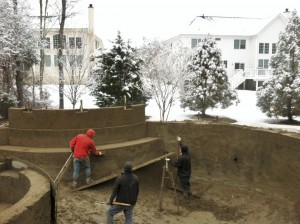 Beautiful snow in the background, a new pool being installed in the foreground, quite the site.  Although we don't install pools, we do work with pool companies to make your dreams come true.  This particular pool installation is part of one of Craig's designs.  Here is his master plan.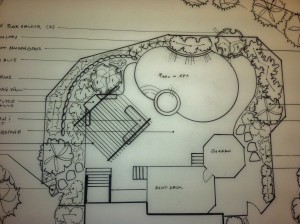 The rest of the design will be installed by our crews and the homeowner will have their beautiful outdoor oasis awaiting them before the warm weather arrives.  Here are some other pictures of our back yard landscape design installations with swimming pools.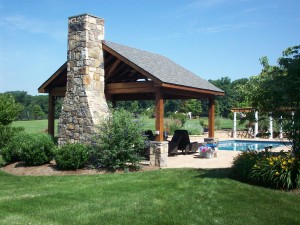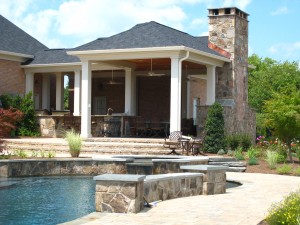 Gunite is a concrete and sand mixture that is sprayed over a rebar framework. Gunite is a popular choice for pools because of its durability and also because the pool can be created in just about any shape.